Dhiraaj Badkar whose highest qualification is graduation in BA economics and education, certification from Central London College, UK in Oracle. ISO 9001:2015 Certified Inspire Academy is Founded by professionals from Aviation, Hospitality & Travel Tourism Industry in 2002, we started with home tuition, guiding students with Aviation and Hospitality careers and Interview preparations and from 2015 we started with Inspire Academy in Andheri west.
The Academy offers well researched and flexible courses in Air Hostess, Ground Staff, Hotel Management, Travel Tourism & Cruise Ship that helps one prepare for the Industry. It has not only mentored thousands of individuals but also assisted them in attaining global careers in the field of Aviation, Hospitality and Travel Tourism Industry. Inspire Academy is honoured to teach, motivate and inspire individual who wish to make careers in Aviation, Hospitality and Travel Tourism Industry.
Inspire Academy is also a Training Partner Centre for Civil Society (CCS) and part of Corporate Social Responsibility Programme and delivered various training for Social Justice Institutions like BARTI and Corporates like TATA & Sons, HDFC Bank, Etc.
Early days and Business Venture beginning
After working in the education industry for 20 years and on basis of freelance activities like home tuitions and after acquiring the requisite skill sets and experience in 2015 we thought of starting our own academy.
On basis of home tuitions mentoring and guiding students only with basis know-how on Aviation and Hospitality along with Interview preparations we thought they have to undergo a thorough study with a duration of 480 hours, the need of academy emerged. So, we thought of coming up will full-fledged academy to run similar courses.
In gaining right career opportunities with requisite skill sets in Aviation, Travel and Hospitality.
We promote our Institute through various channels and counsel students with career opportunities in Aviation, Hospitality, Cruise and Travel. After which we identify them, train them and provide placement assistance.
Currently are institutes are located in Mumbai Andheri, Mangalore and Udupi. We are targeting to other metro cities like Ahmedabad, Bangalore, Chennai, Delhi and Kolkata
The institute possesses world class infrastructure with audio-visual equipped classroom, library and pantry.
Vision and Business Market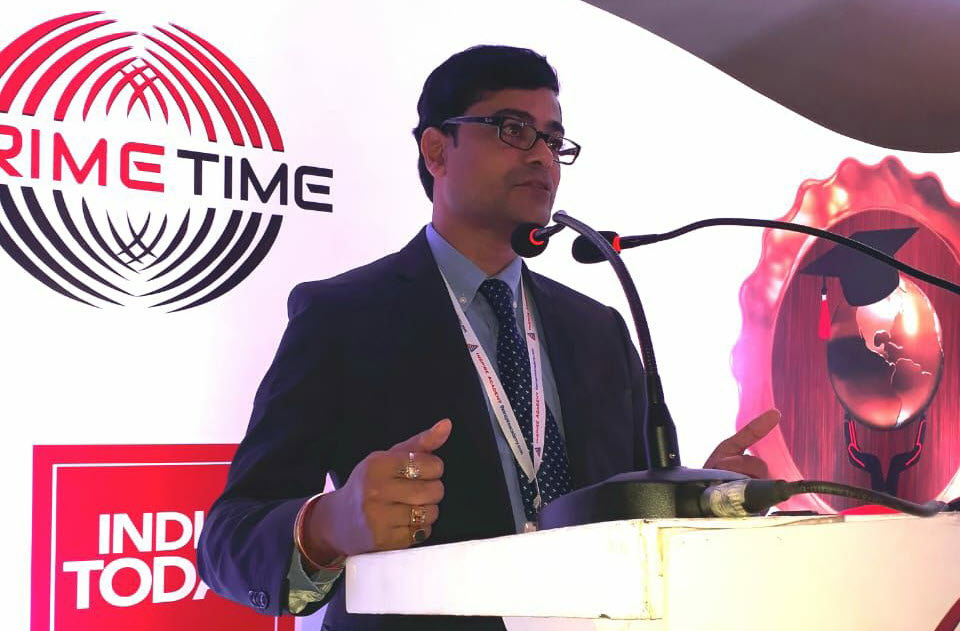 Vision is to provide Quality Training to aspirants in order to offer highly skilled workforce, who would meet the expectation of Industry.
In next 2 years, coming up with more centres in metro cities and in next 5 years, coming up with centres in tier 2 cities and our long-term vision is to have centres in international locations.
The Inspire Academy team works together as a family irrespective of work position. We follow transparency and honesty.
Challenges and Success
The most challenging part of journey is converting an average student to Industry expectation and making him participate in competition where he/she has to succeed. To overcome we keep them motivated, focused and monitor them it also includes discussion with their parents.
Awards and Recognition
Inspire Academy is been Recipient of INDIAN EDUCATION AWARDS 2019 for "Skill Learning Award – Aviation Training" in 2019 Prime Time 6th Global Education Excellence Awards 2018 for "Best Vocational Education Centre for Placements in Mumbai" in 2018
The Academy has been awarded as "The 10 Best Vocational Education and Training Institute In India 2018" by International Online Magazine The Knowledge Review
The Academy has 100 % Placement Track Record and placed more than 7,000 Students in various industries across the World till date.
Inspire Academy has been highly rated by students on basis of training delivery and placement assistance.
Success Story
Inspire Academy started with no presence in 2015 even though I had few contacts in Industry who could recruit my students. It was a bold decision with uncertainty whether this venture would succeed with humble saving of myself and borrowings from my wife I started with the venture with the help of my friends who agreed to work with me in my office. We started with the small office of 200 sq.ft in Mumbai Andheri West.
The first batch was of 10 students that too through reference we invested our resource so that they face and succeed the competition to get placed and retain in the Industry. Today after 5 years you name the airline in India as well as abroad, best 5 star hotels in Mumbai and few in abroad. best cruiselines, best travel agencies our students are placed. They are happy and have job satisfaction. The Industry has recognised our course and expect us to participate in their hiring process.
Today Inspire Academy is been a brand where students come from not only across India but Even from Abroad. We are known for quality training at affordable fees and best placement assistance.

Dhiraaj Badkar
Now what matters here is not just a concept but a sheer vision and dedication with the support of family, friends and team members (staff). A Idea just cant be successful. We also are equally thankful to Students and Industry to believe us and giving them an opportunity to serve them. We will always strive hard to retain the Excellence.
Advice to Young Entrepreneurs & Startups
Acquaint Skills and Experience, Save Money to start your business, believe 100% in your business concept, always keep yourself focused, work hard till you achieve your dreams and keep yourself motivated.