Delhivery invest in Ahmedabad based startup 'Food Memories'
Looking to tap 10 percent of Indian sweets and savories market pegged at Rs 50,000 crore and a promising $30 billion export food market, Food Memories is placed to capitalize on a growing demand.
Ahmedabad based startup 'FoodMemories', a marketplace for authentic geographically unique Indian foods, has secured seed investment from a consortium of 8 investors led by Delhivery co-founders Bhavesh Manglani & Suraj Saharan and Darshan Upadhyay & Sanjay Notani, Partners at Economic Laws Practice, Mumbai.
The other investors in the Ahmedabad-headquartered Food Memories include legal professionals, investment bankers, and entrepreneurs.
According to Sikh, while the startup raised roughly Rs 1 crore of corpus earlier.
The company said in a statement that it would the money to accelerate its expansion plans. It will also invest in setting up physical retail stories in major Indian cities.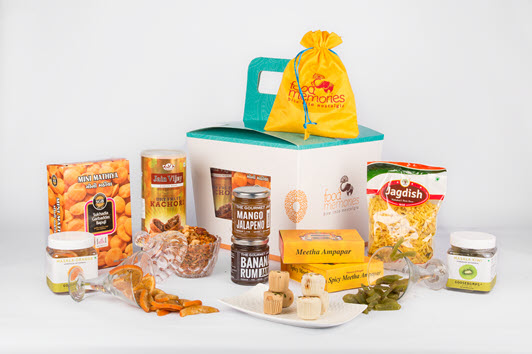 Founded in September 2016 by Harmitsingh Sikh, Food Memories aggregates popular regional food brands and delicacies unique to particular Indian geographies. Offering mostly sweets and savories of higher shelf life that are geographically unique, Food Memories features renowned food items like Rasgullas from KC Das (Kolkata), Ratlami Sev from Prakash Namkeen (Indore), Pethas from Pethawala (Agra), Gulab Pak from Khawda Sweets (Kutch), Shrewsberry Cookies from City Bakery (Pune), Vanilla Laddoos from Gopal Sweets (Chandigarh), and Kaju Katri from Jai Hind Sweets (Ahmedabad), among others.
"With the Indian sweets and savouries market pegged at Rs 50,000 crore and a promising $30 billion export food market, Food Memories is uniquely placed to capitalise on growing demand for delicacies of iconic local brands/establishments," Delhivery co-founder Manglani said.
Owned and operated by One Click Innovations Pvt. Ltd, the platform features more than 200 major brands and more than 3,000 Indian food products. It delivers these items to customers across the globe.
"We're now operational in 26 states across India and with the support of our investors, our first retail touchpoint will come up in Ahmedabad followed by gradual expansion to strong demand centers in the country", said Sikh, who is also Food Memories' chief executive officer.
A quick look at Delhivery journey:
The Gurugram-based e-commerce logistics major Delhivery was launched in 2011 by Sahil Barua, Mohit Tandon, and Suraj Saharan. Later, they were joined by Bhavesh Manglani and Kapil Bharati.
In May, last year, the logistics company cum supply chain enabler had secured $30 million funding from Chinese conglomerate Fosun International. Since its inception, Delhivery had amassed hundreds of millions in funding from likes of Tiger Global Management, Nexus Venture Partners, Times Internet Limited (TIL), and others.
It currently claims to service about 1200 cities and 12000 pin codes. It has about 24 fulfillment centers for B2C and B2B fulfillment services and works with companies like Flipkart, Paytm, and several others. Last year, Delhivery was also in talks to raise a funding round from Alibaba.