Hiral Parikh is the founder and owner of AMHIDDA CARE since 2019. Her company was established on 9 October 2019, and it recently completed one year. AMHIDDA CARE is for hair and skincare products like hair pack, hair oil, ginger shampoo, honey shampoo, black hair color, brown hair color, face pack, aloe vera face wash, aloe vera gel, and ointment
They are providing results-oriented products and having 500+ testimonial's for the same.
In one year, they have a team of 55 distributors who cover Ahmedabad and some parts of Gujarat and India too. They are delivering the products in PAN India.
What is Hiral Parikh highest Education?
Hiral Parikh, highest education is B.COM.
How did you come up with the idea for your business?
In the initial days, she was working in the insurance company since 2008. And then he resigned from there due to her kids, and then one of her friends come up with the herbal product, and then she resells it for 3.5 years, and then due to some unforeseen circumstances, she started with her own company and this way AMHIDDA CARE started. He started studying day and night to launch a new product, so she brainstorms and comes up with some products.
How much time did it take you from the conceptualization of your business to actually launching it in the market?
Hiral Parikh does not have much more time, as she was already having some customers and need to give them the product. But due to her surgery doctor had advised her to take rest as it was only three months. Apart from that, she was also not having any previous experience in product making, so it takes around one week to launch her own product into the healthcare industry.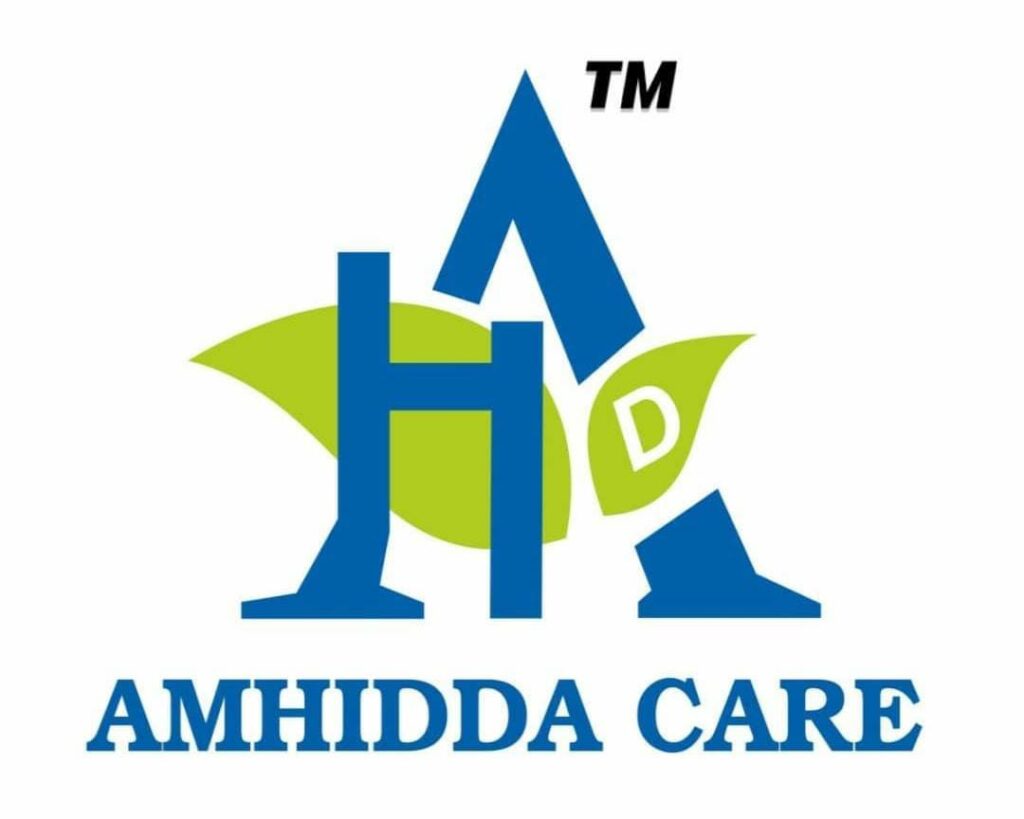 What products and services are you offering? (Explain each in detail)
AMHIDDA CARE offers hair and skincare products:
HAIR PACK- It is made with 35+ herbs and gives protein to hair, available in INR 190.
HAIR OIL- It is made with eight essential oils and 24 herbs and any problem related to hair it can be solved by using this oil, available at INR 290.
GINGER SHAMPOO- It is used in hair fall problem and having amazing fragrance, available in INR 150.
HONEY SHAMPOO- This shampoo can be used by anyone and is available at INR 150.
BLACK/BROWN HAIR COLOUR- It is an ammonia-free hair colour that solves the problem of white hair and is available at INR 150.
ALOE VERA GEL – It is a gel available in 2 Fragrance, which is aqua and Kesar. It can be used as a body lotion, night cream, day cream, moisturizer, anti-aging cream and is available at INR 180.
FACE PACK – It removes the tanning, gives an instant glow, works in pigmentation and dark circles too. It is available at the cost of INR 80.
OINTMENT – It helps in dark spots, dark circles, Piles, Pigmentation, Etc. It is available at INR 100.
GOLD GEL – It is used as a primer, is a chemical-free primer used in the time of the morning. It is available at INR 200.
SILVER GEL – It is used as a primer and is chemical free and can be used at night. It is available at INR 150.
Where are you based (city, state, country) & What are your geographical target areas?
It is based out of Gujarat, Ahmedabad. The geographical target area is PAN India.
What is your target market/Audience/clients?
AMHIDDA CARE target audience is whosoever has some kind of issues in their hair or skin.
What is your competitive advantage over AMHIDDA CARE?
The main benefit of AMHIDDA CARE is its product, which ranges from INR 80 – INR 290 only and is affordable.
Anything which is not covered in Interview and you want to share as part of your Story
Hiral Parikh have received a lot of support from his father in law and mother in law, he helps her in each and every challenges she faces time to time. Just because of both of them, she was able to reach greater heights in her career.
Contact Details
| | |
| --- | --- |
| Business Name | AMHIDDA Care |
| Headquarter | Gujarat |
| Founders | Hiral Parikh |
| Sector/Industry | Beauty and health care |
| Website | www.amhiddacare.com |
| Phone | 94278 06304 |
| Email | [email protected] |