APG INDIA GROUP Is engaged to serve the world of plastics And chemicals all manner, group has total four companies to serving plastics and chemicals industries from last one decades, Group founded in year of 2009 by its promoter Mr. AP GALE (with only 8000 Rs because no any business background and support from family), who is highly qualified in polymer processing technology and basic chemistry of polymers and chemicals with his 24 years of experience and hard work. He did job in this field for approx. 13 years and after well accomplished research and development experience he started his own technical services firm and later on manufacturing organizations for plastics.
Mr AP Gale served this industry since last two and half decades worldwide and Establish his own four companies under the group name of APG INDIA GROUP on the concept of make in India appeal.
How AP Gale did comes up with this idea?
It's very interesting but for him it was very difficult decision to enter in the business in that situation because when he decided to start this business his new born baby was admitted in child hospital's NICU for a major surgery and was fighting for lives, and Mr. AP Gale and his wife decide to save their son anyhow at any cost ,for this he was very busy in hospital activity and ignoring private service activities unfortunately by default in that situation and given resigned from private job. His son required more than 3 years treatment after his 3 surgeries so he could not leave Vadodara hence he decided to start his own consultancy business which is based on only skills without investment and then slowly, he set up all companies step by step with very tiny investment and now the group companies is having a turnover of INR 8 crores.
Product and Services Offered by APG INDIA GROUP
The company group is committed to serve plastics and chemical world honestly.
Color & Additives plastic's master batches for various applications of plastics like carry bags, nonwovens, oven sacks, pipes, films, moulding and many more.
CHEMICALS & ADDIITVES FOR PLASTICS /POLYMERS
They serve to these industries with the expertise on sourcing of right and cheaper raw material like polymers, pigments, waxes, oils, and minerals.
They served to so many segments with packaging range like HDPE & PP BOTTLES, JARS, JERRYCANS, DRUMS, CARBOYS etc., and PET Bottles for PHARMA and chemicals industries.
APG INDIA GROUP Mission and Vision
"Well, A vision is the mental image of the future you want. A picture is more than a goal; it embodies our hopes and dreams in a specific area. In business, having a clear vision is crucial, being positive, ambitious, big dreams. It is a potent tool to get the results you want. It means that we have a much larger picture of our business or our life. A goal is a milestone in implementing a strategy like Increasing efficiency, gaining market share, providing better customer services, etc. And I want from this business to greater profitability and cash flow, growth, greater independence, the realization of equity, reputation, revitalization, or challenges. You have to give yourself the freedom to dream, to use your imagination to see and feel what does not yet exist. A vision is not the same as goals or objectives. They come from the head. A vision comes from the heart."
Advice AP GALE wants to give to Young Entrepreneurs/Start-up
Being successful often means learning from those who have already achieved their goals. Having a mentor is an incredible blessing for an entrepreneur. His advice to guys is keep a solid business plan ready, challenge yourself, do your job, take the risk, believe in yourself, face your fears, manage energy, not time. "Be persistent in seeing, but flexible in details."
APG INDIA GROUP – Founder & Director
MR. A.P.GALE (Founder & Managing Partner)
Mr. ANIL PRAHLAD GALE if the founder of this group and he is playing the Managing Partner's role in whole parent companies with full commands. He did his Bachelor in Organic Chemistry From the government Holkar (Model, Autonomous)Science college Indore MP India and Masters in "POLYMER PROCESSING TECHNOLOGY" from Central institute of technology and engineering Ahmedabad Gujarat India. After getting some industry knowledge and experience, he completed another degree in management as a post-graduate diploma in "PRODUCTION & MATERIAL MANAGEMENT "From IIIM Pune India. After 13 year's industrial experience in India's top class companies in polymer compounding, masterbatches and molding, he started his own business in the same field and achieved very good status in world's petrochemicals market with his hard-working and knowledge.
MRS. Dr. SAKSHI A. GALE (Co-Founder & Managing Partner)
Mrs. Dr. Sakshi A. Gale is a Co-Founder and managing partner of the company. She completed a medical degree B.H.M.S and married MR AP GALE in the years 2008 .she is very active in the group's HRD and Financial activity with her wise mind and implemented corporate culture in the company. She did great work in an organization for eco-friendly waste management and manpower welfare activities. An excellent communicator with extensive experience managing both large and small teams with a proven record of delivering an outstanding and complex technical solution to high tolerances in a complex environment to support and enhance both internal business functions and commercial markets.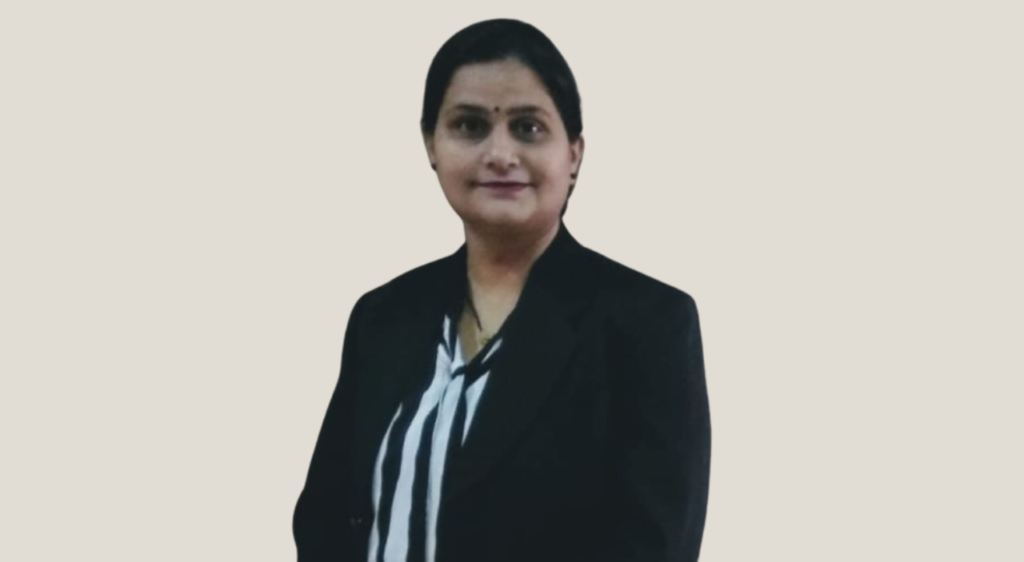 Contact Details
| | |
| --- | --- |
| Business Name | APG INDIA GROUP |
| Headquarter | VADODARA |
| Founders | AP GALE |
| Sector/Industry | POLYMERS & CHEMICALS |
| Founded (month/year) | FEB/2010 |
| Parent Organization | APG CONSULTINGS AND TRADE LINKS APG CORPORATION SONA TECHNOPLAST |
| Phone | MOBILE- +919662054408 |
| Email | cmd@apgindiagroup.in , apgindiagroup@gmail.com |