In this success story post, we are going to share the Bill Gates biography, a prominent American entrepreneur, investor, philanthropist with a terrific career in the development of software for personal computers. He is the co-founder of Microsoft Corporations, one of the most recognized brands in the computer industry; nearly every computer has at least one Microsoft product installed.
The life story of Bill Gates reminds the American Dream. Due to the hard work, he has achieved not only the prosperity of the company but also the title of one of the richest person on earth.
Gates has been No 1 for many years on the list of Billionaires. Bill Gates's net worth id $79.3 billion as of 9th April 2015.
Bill Gates Childhood & Early Life
Born as William Henry "Bill Gates III" on 28th of October 1955, he is the son of William H. Gates Sr. and Mary Maxwell Gates. His father was a prominent layer where his mother served on the board of director for First Interstate BancSystem and the United Way. He has two sisters.
He studied at the Lakeside School, where he developed an interest in computing. He was just 13 when he wrote his first software program on the school computer, and by the time he was in high school, he, along with some of his friends, has computerized their school's payroll system.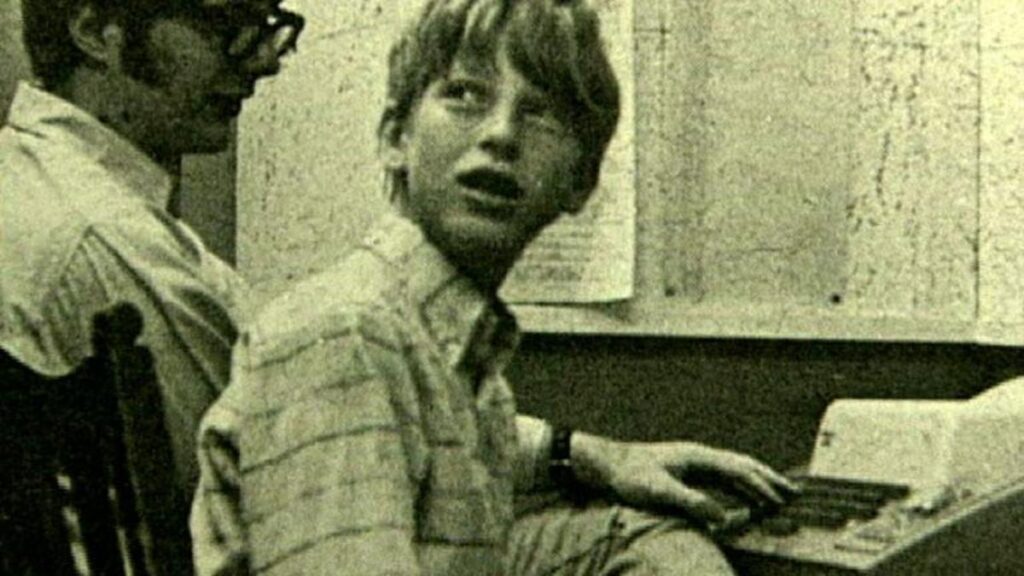 His future business collaborator and entrepreneur, Paul Allen, was a senior at Lakeside. Just at the age of 17, Gates teamed up with Allen to form a venture called Traf-O-Data to make traffic counters based on the Intel 8008 processor.
He graduated from high school in 1973. He was a National Merit Scholar in his school and scored 1590 out of 1600 on the SAT. He enrolled at Harvard College later the same year. As a college student, he spent a lot of time on the computers through he was not much interested in studying other subjects. His friend Allen suggested that Bill drops out of college to start a business.
The Establishment of the Microsoft Corporation
In the year 1975, Bill Gates and Paul Allen co-founded a software company, and they named it Micro-soft. Initially, the company delivered small software products to different firms. Since the company did not have enough funds to hire a sales manager, this function was performed by Mary Maxwell – the mother of Bill Gates.
After a time period, Gates and Allen found that Microsoft had dropped to the lowest affordable point. The company was in a financial crisis, and this is mainly due to the use of some pirated software. Moreover, the two owners did not lose hope, and they launched MS-BASIC, which helped them to make a profit of $50000.
In the year 1979, IBM – one of our American Multinational tech companies, launched the world's first personal computer and offered Microsoft to develop a program for it. Moreover, at that time, the company did not have the resources to create an Operating System (OS) and thus recommended another company Digital Research to IBM for building its OS.
A few months on, Microsoft bought an OS system call '86-DOS' and started to refine it on a large scale on a daily basis, and this even resulted in the launch of 'MS-DOS'. Immediately after the launch, Microsoft offered IBM to use MS-DOS as the main OS for their first-ever personal computer that they were about to launch. The offer was promptly accepted by International Business Machines (IBM), and Microsoft was able to see-off competition from Digital Research – the company Gates and Allen had recommended to IBM for building their OS.
In the year 1980, Microsoft and IBM signed a contract, and within a year, Micro-soft became Microsoft Corporation. At the same, IBM launched its first-ever personal computer with MS-DOS and a few other Microsoft products such as MS-PASCAL, MS_BASIC, MS-COBOL, and others. Accomplishments kept pouring in for the company founded by Bill Gates, with notable accomplishments including the invention of the first mouse for personal computer and the development of the Windows Operating System. Moreover, the launch of Windows was what helped Gates to build the fortune he currently boasts.
Windows NT was the first Windows OS to be launched. This followed a series of Windows launches over the next few years, including the launch of Windows 95, Windows 98, Windows 2000, XP, Vista, Windows 8, and Windows 10.