In this success post, we are going to share the story of Stanley Kroenke, an American tycoon counted amongst the world's most powerful sports and real estate entrepreneurs.
He owns Kroenke Sports & Entertainment, and also Colorado Avalanche of the National Hockey League, Colorado Rapids of Major League Success and Colorado Mammoth of the National Lacrosse League.
Stanley Kroenke Childhood & Early Life
Stanley Kroenke was born on the 29th of July 1947, in Columbia, Boone County, Missouri, USA, to Alvin H Missouri and Evelyn Dimple Kroenke. His father owned a lumberyard in Mora, a small town in Missouri. As he was a hard-core supporter of the American baseball team St. Louis Cardinals, he named his son Enos Stanley Kroenke.
He attended Cole Camp High School in Missouri, where he excelled as a student and additionally took an interest in sports like basketball, baseball, and track. In the basketball team, he played as a forward and scored 33 points in one of the games, which became a school record and remained unbeaten for over a decade.
He went to the University of Missouri and acquired his Bachelor of Arts, Bachelor of Science and Masters of Business Administration degrees. For some time, he attended law school as well.
Stanley Kroenke Career
In the year 1983, Stanley Kroenke became the founder of the real estate development firm 'Kroenke Group.' His firm has constructed several apartment buildings and shopping centers. He mainly develops buildings beside Walmart Stores. He also serves as the chairman of the real estate development company called THF Realty. This was founded in the year 1991.
In the year 1999, he founded the Kroenke Sports & Entertainment, which is an entertainment holding company based out of Denver, Colorado. This led him to become a sports mogul. In the year 1995, he purchased a stake in the St. Louis Rams of the National Football League.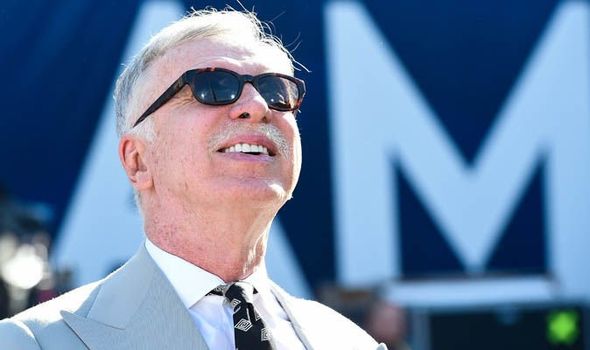 Stanley Kroenke became the full owner of the St. Louis Rams in the month of August 2010. Following this, he transferred the stakes of Nuggets and Avalanche to his wife. He is the owner of the Denver Pepsi Centre. Additionally, he co-owns Commerce City Dick Sporting Goods Park. In the year 2004, he created the regional sports network AT&T SportsNet Rocky Mountain.
Also Read: Jensen Huang Biography: Success Story of Nvidia CEO