Happy people create fortunate products. But for this, the workplace should even be in similar lines. And for this, Goa the best known Indian state for beaches, music, and parties festivals is all set to change become the preferred base for top 10 startups in India. Thus making Goa the next startup destination for the country.
List of the Top 10 Startups
Foodel Goa
Founder: AnandTarcar & SurendraParjapati
Year Founded: 2018
Industry: Food Delivery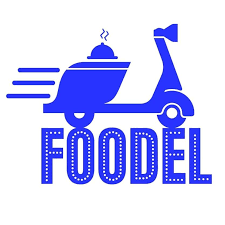 Foodel comes on the first in the list of top 10 Startups in Goa. It is ideal for those who crave delicious food but are too lazy to get out of their comfortable beds—derived from the name 'Food' and 'Delivery'. Foodel Goa is a food delivery and ordering company based out of the state of Goa. Foodel was founded by Surendra and Anand.
Altera Advisory
Directors: Praveer Kumar Kullu and Ameya Ashok Kamat
Year Founded: 2017
Industry: Mutual Fund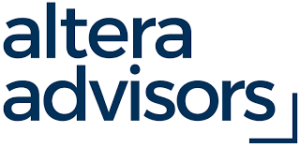 Altera Advisory comes on second in the list of top 10 Startups in Goa. It is a financial services company. So, it provides its customers with Altera end-to-end financial solutions and services, which includes tax consultancy for its customers. It is a lifelong financial partner who caters to all the financial needs of customers, like advisory execution.
Goamiles
Director: Sachin Bhavsar
Year Founded: 2018
Industry: Taxi Services
Goa is probably the only state which lacks the services of Uber and Ola. As peculiar as sometimes as it sounds, the fare of traveling from one city to another city is just a few hundred short of the cheapest flights from Goa.
Coppercodes
Founder: ChinmayKamat & RohanNaik
Year Founded: 2017
Industry: Web Development
Coppercodes comes on the fourth in the top 10 Startups in Goa. It is one of the latest startups and one of the IT companies across Goa which has sprouted out of the state. Both the co-founders of the company that is Rohan and Chinmay, aging at just 22, are the youngest successful entrepreneurs in the list of entrepreneurs of Goa. This shows the young talent that is budding out of the small state.
IBPS Consulting
Founder: TamalRaha
Year Founded: 2017
Industry: Biopharma& Pharmaceutical Sector
Integrated Biopharma comes on fifth in the list of top 10 Startups in Goa. Because it is a Pharmaceutical Solution is a scientific and technical consulting firm. So which it having its specialization in the Non-Clinical, CMC and Clinical Development, Regulatory, and Quality Assurance services for the Biopharma and Pharmaceutical sector.
IBPS Consulting is a company. Which is specialized in Biosimilars, Differentiated Products, Vaccines, Generics, and Medical Devices, because offers full-length consulting services covering all stages of product development.
Rainbow Solar Power Solutions & Automation
Founder: D. R. Nayak
Year Founded: 2013
Industry: Solar Power Solutions
Rainbow Solar Power Solutions & Automations, comes on the sixth in the list of top 10 Startups in Goa. But it provides a concept to completion services for Grid-connected, off-grid with batteries, Hybrid systems, and solar pump systems using PV technology. Apart from that, it provides the best and the most economically viable comprehensive solutions for the automation needs to help save on electricity usage.
Vacations Labs
Founder: Saurabh Nanda
Year Founded: 2012
Industry: Travel & Tourism

Vacation Labs comes on the seventh in the list of top 10 Startups in Goa. Because it is a startup that is in the travel and tourism domain, helps tour agencies their itineraries online quickly and hassle-free. It is an easy decision company that Goa, being at the pinnacle of the tourism industry in the country, is the ideal target market for the startup. The IIT Alumni Saurabh Nanda, who has a bucket load of experience working with online travel portals such as Cleartrip founds it.
HandyTrain
Founder: GouravJaiswal
Year Founded: 2015
Industry: SaaS
Handytrain comes on eighth in the list of top 10 Startups in Goa. So, it is a SaaS platform. But it helps SMEs and corporate better train their employees by using their smartphones as a preliminary or primary training tool. Because the startup is working to improve the understanding and retention of employee training modules. The startup had secured $2 million in funding from multiple angles and financial institution investors to enhance their services.
Browntape Technologies
Founder: PiyushGoel, Gurpreet Singh
Year Founded: 2012
Industry: Internet Software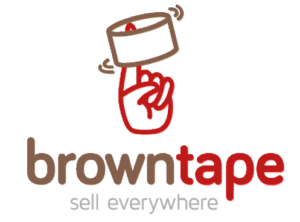 Browntape comes on the ninth in the list of top 10 Startups in Goa. So, it is cloud-based software that helps online merchants to manage their orders and inventory in one place without the need to log in to each site separately. Brown tape's end-to-end eCommerce management suite allows the brands and manufacturers to focus on their product selection and smoothening the supply while we take care of their entire online e-com handling and growth. It has even worked with brands which include the Future Group, Arvind Brands, Prestige, Zivame, Urban Ladder, Timex, Raymond, Lego, and many more.
Party Hunt
Founder: RachitRawat
Industry: Local Application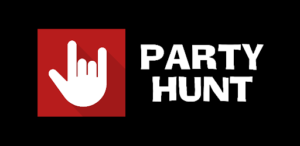 Goa is all about the party in the end. People come to this place only to enjoy parties with families and friends. But what if you go there and could not find any party at all, Party Hunt comes in handy in all these situations. So, Party Hunt is an application which lets you find the best party around you and according to your need. But you can find a party with Bollywood songs, English songs, drink type or specific food, etc. But you can even try to create your own party on the app. The service is available only as of now in Goa.