About Startup
| | |
| --- | --- |
| Startup Name | Rapid Delivery Pvt Ltd |
| Headquarter | Mumbai |
| Founders | Naomi Leon , Aaqyl Chagla |
| Sector/Industry | Courier /Logistics |
| Founded (month/year) | Aug 2016 |
| Parent Organization | Rapid Delivery Pvt Ltd |
| Contact Detail Phone & Email | 9833198451 ,naomi@rapidd.co |
Introduction
Incepted in the year 2016, Rapid Delivery is a leading Logistics & Courier Solutions Company specializing in the eCommerce space. Two young engineers, Naomi Leon, 26 and Aaqyl Chagla, 26 started with aggregating for deliveries in the e-commerce space. Aaqyl a techie, mastered the technology and processes the logistics industry functions upon, to engineer a solution that seamlessly integrates supply chain processes and reduces the non-delivery ratio, thereby delivering end to end courier solutions to eCommerce players.
The E-commerce boom in India has resulted in the demand for a better supply chain system that can manage high volumes of shipments without compromising quality of service. Rapid Delivery, a last-mile delivery service, foresees to fill that gap with their expertise. Rapid Delivery focuses on offering end-to-end solutions to e-commerce companies by simplifying the supply chain process through streamlining and automation and bringing it to a single platform. 
From live tracking to reporting, inventory management and order processing, the brand simplifies the delivery aspect and tracks an On-Time Performance (OTR) at 99.5% and conversion of 87% a remarkable achievement as per the industry standards. 
About Co-Founders & Partners
Aaqyl Chagla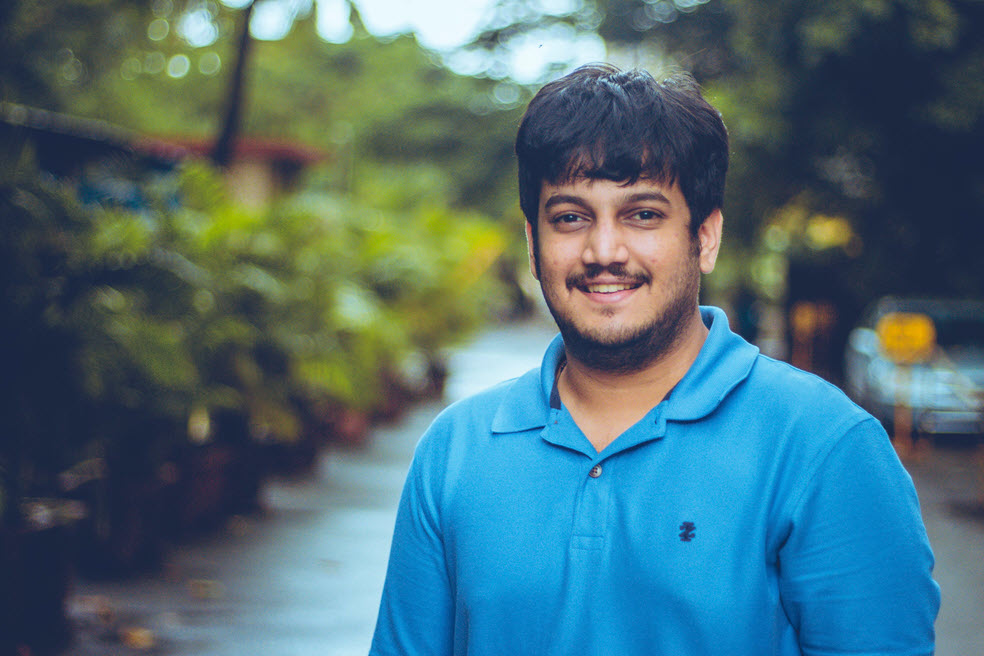 Aaqyl is an IT engineer from St. Francis Institute of Technology. He spearheads their technological development and is the CEO of Rapid Delivery. He loves logistics and is always finding ways to optimize any operational processes. Naomi is a Telecommunications Engineer from St. Francis Institute of Technology and heads the business development. The entrepreneur couple, with their cutting-edge technology and a thorough understanding of customers' pain areas, are working on customer satisfaction and process improvement to define trends in the courier, logistics and courier space.
Naomi Leon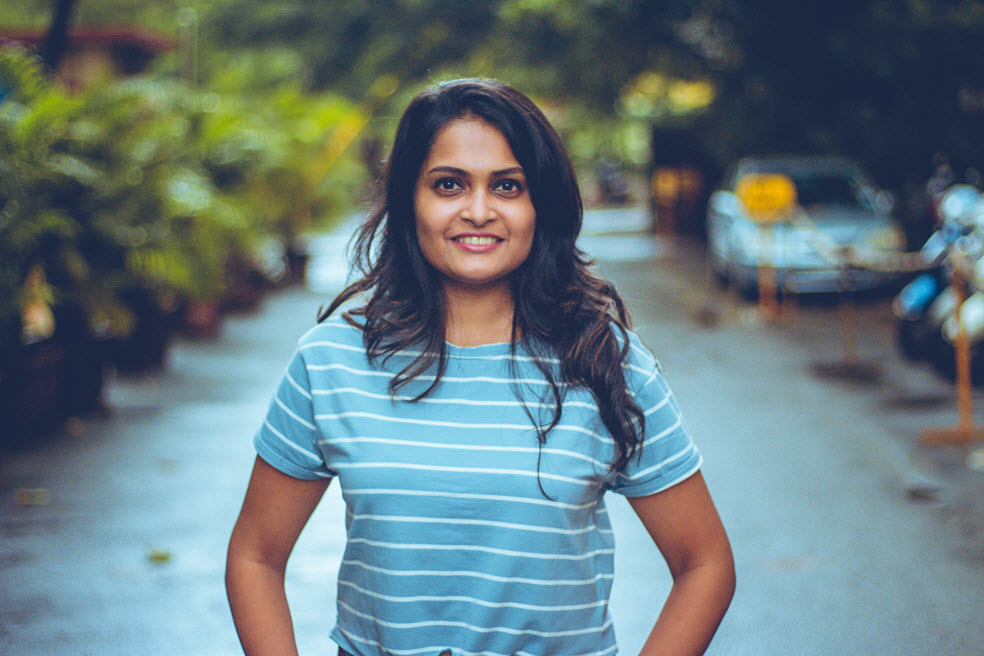 Naomi is a Telecommunication engineer from St Francis Institute of Technology. Naomi spearheads the Business Development Vertical at Rapid Delivery. She along with her team help Rapid Delivery  get different clients and understand the pain points that exist in the market.
CHALLENGES AND JOURNEY SO FAR
We ask Aaqyl and Naomi some tough questions. We believe these questions give some of the best answers. See what Aaqyl and Naomi replied…
How did you come up with the idea of your Startup?
Having worked with courier companies in the past and understanding their positives and negatives we decided to start Rapid Delivery in order to add more value to the supply chain with technology and improved operational processes.
How much time did it take you from conceptualization of your Startup to actually launching it in the market?
We did a pilot run starting with a few pin codes in Mumbai with a couple of newly onboarded clients . Through the entire process we kept building on our tech and operations in order to achieve maximum productivity  and efficiency . During this process we also hand delivery shipments ourselves and seen the challenges accordingly taking necessary measures to increase the success rate . Once we ran a successful pilot with a limited number of pin codes we then started operations in entire Mumbai and other locations.
What is your target market/Audience/clients?
E commerce sellers, corporate that courier documents, banks.
What is the revenue model of your Startup?
Charge based on per packet delivery. Cost of the delivery varies based on the destination and weight of the parcel.
Where is your Startup based (city, state, country) & What are your geographical target areas?
Our head office is based in Mumbai. But we are physically present for operations across all metro and most Tier 1 cities.
Who are your biggest competitors?
Delhivery & Shadow Fax are our biggest competitors
What is your competitive advantage?
Rapid Delivery focuses on Improving Delivery Efficiency and Reducing the Returns due to Non Delivery. Currently Operating at On time Performance of 99.5% and Conversion of 87% Which is well above Industry Standards.
What is your larger goal or vision? What do you want to achieve from this Startup?
Mission: Rapid Delivery Aims to Improve the Delivery Efficiency and thus improve customer Experience for Online Shoppers by Delivering Maximum on or before the "Promised Delivery Date".
Vision: To Be the Go-to Logistics Service Provider for E-commerce Companies and to Achieve near 100% Customer Satisfaction.
What best Marketing practices/tools that you always rely on the Startup development, marketing, and branding?
Google Ad words. We also have branded delivery bags and ID cards for all our delivery staff. We further plan to brand our vehicles and warehouses.
How did you make your first sale and how much time it took you from starting up to closing the first sale?
Our 1st sale happened via a LinkedIn message to a prominent E commerce company  co-founder. After 3 and a half years they still use our services and have only increased business ever since.
How do you plan to market your product? What are your customer acquisition strategies?
We do most of our sales through word of mouth, telephone calling and emails.
What expansion plans are you looking for the next 2 years, next 5 years?
To build on our pin code coverage, replicate our existing successful delivery model in other cities and enhance our technology capabilities.
Where do you want to see yourself in next 10 or 25 years?
A prominent  courier name across all industries that need to send across any product or documents etc.
What was the most challenging part of your journey till now? How did you overcome those challenges?
The main challenge is man power. It is a big challenge to find good delivery boys and moreover capable staff. We now have various incentives on performance, agencies to hire om board etc to help bridge the gap.
How do you find a balance between work family and social life?
In case of Aaqyl and me. Since we are now married we do take work home a lot more than we should, but after 11 pm we try and switch off. It is not always possible but its important to try and set some boundaries.
With highly tech-enabled systems and team size of 110, Rapid Delivery has spread its wings across 1000 pin codes, with its major footprint in Mumbai, Navi Mumbai, Pune, Delhi (NCR), Ahmedabad, Surat, Hyderabad, and Banglore. They aim to operate in 15 major cities by the end of 2020 and handle 30,000 parcels a day. The company envisages being the go-to Logistics Service Provider for E-commerce Companies, aiming at improving the Delivery Efficiency and thus improving the customer experience for Online Shoppers by delivering maximum on or before the promised delivery date. Their major clients are Shoppers Stop, Health Kart, Netmeds, Mirraw.com among 500 others.
The company recently acquired a pre-series A funding from Mr. Bipin Vaziraniand aspires to utilize it for expanding its network and automating processes.