The world of sport has a huge fan following and particularly Cricket has been widely followed in the subcontinents, which paved the way for the growth of various business segments. Artificial intelligence(AI) has been playing a huge role in the development of the game. The technologies create a platform for the industry to come up with various creative ideas in the forms of various fantasy leagues, which entice fans to play online and generate revenue.  
To run the fantasy leagues or to have a live score on any platform, the current and past sports data is essential. This is where Roanuz comes in and has catalogued enormous amounts of data and made it readily available for organisers.
Roanuz is a Chennai-based start-up which builds cricket API with its state-of-the-art technology. Started in 2011, Roanuz launched AI Chatbot last year which gives answers to cricket questions.
The sports tech firm enjoyed a 200% profit and is now planning to double it in the following years. It has plans of collating all-league match data and strengthening its user engagement in fantasy sports and entering other sports segments as well as, like football and kabaddi.
How does the cricket API work?
API means Application Programming /Program Interface and technically derived as API. It is a set of principles and primary tools for building a complete software system/ application. The Roanuz Cricket API provides the building blocks, and it helps the programmer to develop a cricket-based application /website with ease.
Data plays a significant role in building cricket-based applications like news, blogs, data prediction apps, fantasy apps and others. The Roanuz Cricket API provides data through the RESTful API in JSON format. The Roanuz Cricket API provides real-time scorecards, stats and a fantasy management system. The fantasy management system helps to manage the player's credit values and also provides fantasy match points, which is a crucial factor in the development of fantasy apps /website.
The developer can get data by integrating just one line of URL with the coding platform. The integration takes less than a day and it depends on clients as well. After that, the cricket score will be live on their respective platforms.
How can an individual build fantasy leagues and generate revenue?
If any individual wants to set up a fantasy league, it requires a lot of effort to gather data, infrastructure, team and it takes a lot of time to build a fantasy league. Roanuz's API comes in handy for any sports enthusiast who wants to build a fantasy league. The individual has to be aware of basic coding and be acquainted with sports and we will be able to guide them to set up a fantasy league and the same goes for coaching as well.
How to build a Cricket Fantasy League using Roanuz API?
Once users decide to build either a cricket App or a fantasy league, they need to purchase a suitable Roanuz cricket API plan which is on a subscription-based model. The dashboard will be provided to the users and they can get data by integrating just one line of the URL with coding disciplines. It will start working and the Roanuz team will be available for backend support if anything goes wrong. 
Roanuz Premium clients
Our customers include Amazon Echo, RCB, BookMyShow, MPL (Mobile Premier League), Zomato, Halaplay, Opera, The Mirror [UK], Express UK, Sportskeeda, Kings XI Punjab, Gujarat Lions, Yatra, Freecharge, Asianet News and others.
Team Behind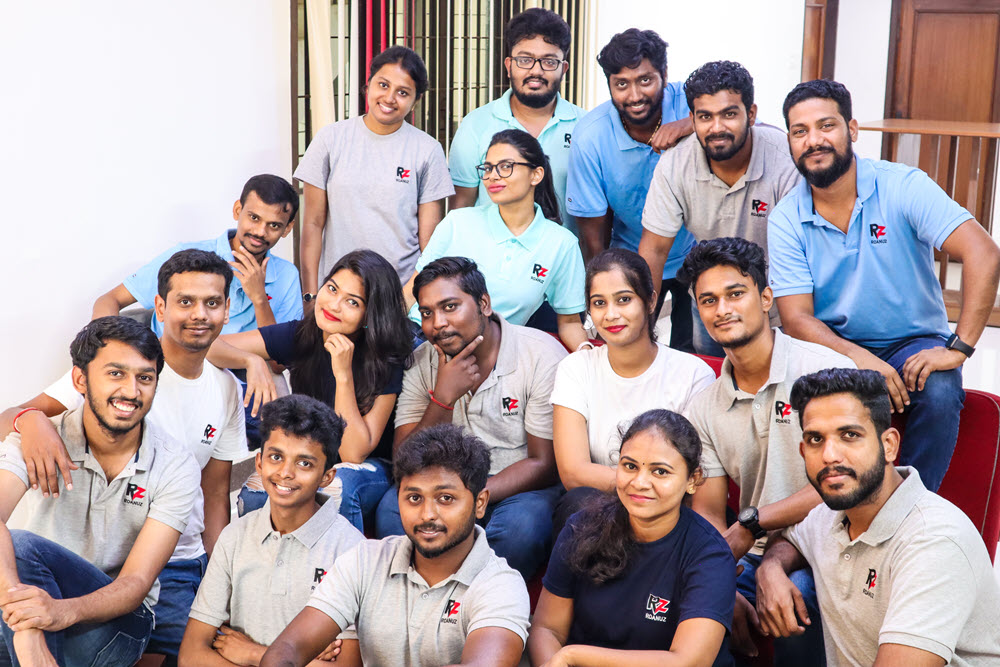 Roanuz has a very young team behind their success. Passionate about adding more creative concepts using AI, the company is always on the lookout for young passionate professionals to be part of their journey. Roanuz has 40 employees so far.