Dexoc is an Indian Software Development Company and leading information Technology Company founded by Chetan Patel, that offers extensive range of custom software development services, mobile application development & web development services to reach your targeted audience and carve up your valuable information focusing on retaining your customers.
They have 11+ years of extensive experience in Software Outsourcing industry with professional team of skilled computer engineers, software programmers, app developers who are well versed with robust and efficient software products development.
They provide various IT services like custom software development, web application development, website design, mobile app development, iPhone app development, Android app development, software maintenance, re-engineering, legacy software migration, cloud consulting and Google Adwords management services.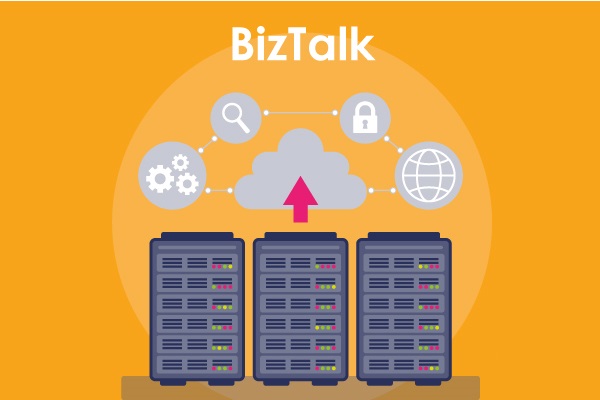 Dexoc provides software application services using different technological platform such as Microsoft.net, C#, Asp.Net, Java, Node.js, React.JS, Angular.JS, Vue.JS, Python, Microsoft BizTalk server, SharePoint server, JavaScript, C++, Python and Amazon Web Services (AWS). They are providing solution using XCode, Android studio, Java, React Native tools and technologies for mobile application development.
Dexoc is committed to provide custom software & enterprise application development which supports full software development life-cycle and includes services such as product conceptualization, architecture design, enhancement, product re-engineering, SQA, maintenance and support.
Dexoc Solutions is having its specialization in the following Cloud Services:
• AWS (Amazon Web Services)
• Microsoft Azure
• Google Cloud Platform
• CI/CD (Continuous Integration/ Continuous deployment)
• DevOps pipeline creation for CI/CD
• Jenkins / Octopus
• GIT / GITLab / Bitbucket / SVN
• Elastic Search / LogStash / Kibana
• Docker / Kubernettes / Mesos / Swarm
• New Relic / GrayLogs / Splunk
• Puppet / Chef / Ansible
• Nagios / Sensu
• Kafka / Hadoop / HDFS
As a leading mobile application development company, Dexoc has helped world-wide customers across industries & geographies to extend their business to the mobile channel and differentiate their brand with human-centric digital experiences. Their mobile app development services include consulting, app development, UI/ UX design, and quality & security testing services across mobile platforms & OS like iOS and Android using various technologies such as Swift, Objective-C, Android Studio, React Native, Kotlin, Flutter, etc.
Dexoc is offering a BizTalk application development services since 2009 and all our clients are 100% satisfied with our services. Through BizTalk, they have integrated and managed their automated business processes with the exchange of different business documents among different and disparate applications. The business documents include purchase orders and invoices etc. BizTalk is gaining much importance as almost every organization is dealing with different type of applications having diverse technologies and they are required to integrate to get the ultimate product, so these comes the requirement for BizTalk.
They can help you to create BizTalk application development with below solutions:
– BizTalk Messaging Engine
– Create Schemas Using BizTalk Editor
– Creating Maps Using BizTalk Mapper
– Create Pipelines Using Pipeline Designer
– Creating a Single Sign-On Application
– Viewing Assemblies with BizTalk Assembly Viewer
– Create Orchestrations Using Orchestration Designer
– Creating & Using Business Rules
– Web Services & WCF Services
– International Considerations for BizTalk Applications Designing
– Deploying of BizTalk Assemblies from Visual Studio into a BizTalk Application
– Message Security implementation
How did you come up with the idea of your business?
Chetan Patel wanted a business idea that really excited him. It had to be B2B & B2C as that is his area of interest and had to do with scalable technology that was markedly different to the status quo. He would say that all that planning was really worthwhile and in those days you should be your own harshest critic.
Where Dexoc is based (city, state, country) & what are its geographical target areas?
Dexoc, Software Company has its presence in India, Netherlands, Australia, USA, UK and Canada.
Target areas are USA, Canada, Australia, New Zealand, UK, European countries, Sub Saharan African countries, and Middle East & Gulf countries.
Who are Dexoc biggest competitors?
The company has its biggest competition with Accenture, Capgemini, Infosys, Cognizant and TCS.
Contact Information
| | |
| --- | --- |
| Business Name | Dexoc Solutions |
| Headquarter | B-1102, Titanium Heights, Corporate Road, Ahmedabad, India |
| Founders | Chetan Patel |
| Sector/Industry | Software Development, Information Technology, Software Outsourcing, Mobile Apps Development |
| Founded (month/year) | February/2009 |
| Website URL | https://dexoc.com |
| Phone Number | +91-7383982541 |
| Email address | info@dexoc.com |