In this success post, we are going to share the story of Zhou Qunfei, the founder of Lens Technology, is the world's richest self-made billionaire and one of the richest women in the technology sector.
She, despite facing a lot of difficulties and struggle, managed to accomplish what seemed impossible at a time. She, even achieving so much in life, is still a grounded person and is not hesitant to sit down and work as a worker in her company.
Traveling back and forth between China, Silicon Valley, and Korea, Apple and Samsung are one of the biggest clients of her organization. Her rags to the rich story are an inspiration to millions of women in a man's dominators society.
Zhou Qunfei Early Life
Zhou Qunfei was born in 1970, in Xiangxiang, Hunan province, in a family with bad financial conditions. Her father had retired from the army. He had become partially blind and lost a finer in an industrial accident before Zhou was born. Zhou lost her mother when she was five. Her father made his living by making bamboo baskets, chairs, and repairing bicycles. As a child, Zhou started raising animals to earn a small profit to help her family financially.
Zhou Qunfei completed her secondary education from a local school and moved to the Guangdong province to live with her uncle's family, at the age of sixteen, to become a migrant worker in Shenzhen. She aspired to join a government job, but due to lack of a diploma, she had to drop the idea. But being a bright student, she took jobs nearby Shenzhen University so that she could easily complete her studies multiple certifications in the subjects, which include computer operation, accounting, and customs processing.
Zhou Qunfei Career
In Shenzhen, she deliberately chose to work for companies near Shenzhen University, so she could take part-time courses at the University. She studied many subjects and passed the examinations to be certified for, computer operations, customs processing and even became licensed for driving commercial vehicles.
Zhou Qunfei established her own company in 1993 at age 22, with her savings. The company appealed to customers by promising higher-quality watch lenses. In 2001, she caught her big break when her company won a profitable contract to make mobile phone screens for the Chinese electronics giant TCL.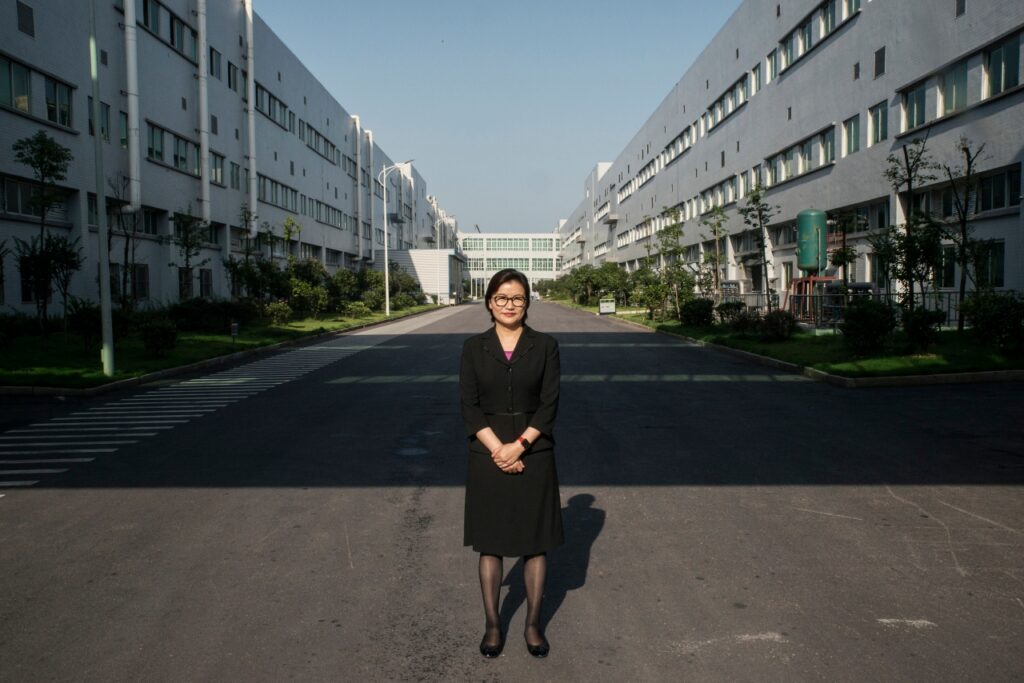 Zhou Qunfei Personal Life
Zhou Qunfei is married twice, and her first marriage was with her former factory boss. She has a daughter with him. In 2008, she married Zheng Junlong and an old colleague from Lens Technology, and the two have a son together. Along with working as her hobby, she also enjoys mountain climbing and playing ping-pong.
Zhou Qunfei China woman is listed at number 61 in the Forbes List of 2016 Power Women. She was also named the 19 on the Fortune 2019 Most Powerful Women of Asia-Pacific List.
Also Read: Gordon Moore Biography: Success Story of Intel Corporation CEO