There are so many things that an individual including working professional, school student, shopping lover, and travel freak has to carry from a place to another, in his life. Bags not just help in easily carrying things but, it also keeps them in a systematic way. This is the reason that from decades, bags market has been getting constant sales, even rising inflation rate failed to affect their demands. Finding an excellent scope of business in bags & corporate gifting and related products market, Mr. Urvesh along with his partner started this company- Shreeji Bags. We are proud of being one of the most famous names of bags and corporate gifting market that too in very few years of our inception. Our company aims to fulfill requirements of numerous people and set milestones, for this as a
THE BACKGROUND
Mr. Urvesh was born and brought up in Una, Gujarat. He completed his Pre-Primary, Primary & Secondary education in English medium at St. Joseph school which is one of the famous schools of Saurashtra, Gujarat. He was good in Mathematics & Sports, also champion at Volleyball, cricket, table tennis. His handwriting was appraised by all.
Mr. Urvesh has completed his HSC from Rajkot and his Bachelor of Commerce from Junagarh, Gujarat and he used to live at boarding during the college days. During his college days, he used to teach junior students of higher secondary and college. Whatever he was earning from teaching, he was spending it on paying the college fees. He topped the First, Second and Third year of B. Com.
Mr. Urvesh has completed CPT during college and he was pursuing CA i.e., Chartered Accountants and after completing inter CA group A & B he dropped out.
Mr. Urvesh's father is a businessman having multiple shops in Una which is managed by cousin brothers which was started by his father's grandfather before 100+ years and very famous in Una city with name Savchand Malji's Pedhi.
Una does not have much scope for bigger opportunity so the elders have advised to go out and do something different and as soon as Mr. Urvesh has completed his B. Com he got an opportunity to go to Dubai and start a job in the accountancy field in the year 2006. He is the only son who went to Dubai in the entire family.
Initially, he was managing single company accounts and gradually he started managing accounts of multiple companies and he became the chief accountant. He has worked for 11 years with the same company.
He was living with Staff members in Dubai. Initially it was very tough to live and work in foreign culture where he has to do everything on his own like cooking, washing clothes etc. so Mr. Urvesh decided to come back to India in just one and a half months but after giving detailed thoughts he has decided to stay back at Dubai and take challenges to make a bright future.
MARRIAGE
He engaged to Nikita when he was pursuing his higher secondary education and got married in the year 2010. After marriage, Urvesh decided to bring her to Dubai and live together. They were living a happy life in Dubai and both were working very hard to make some savings for the future.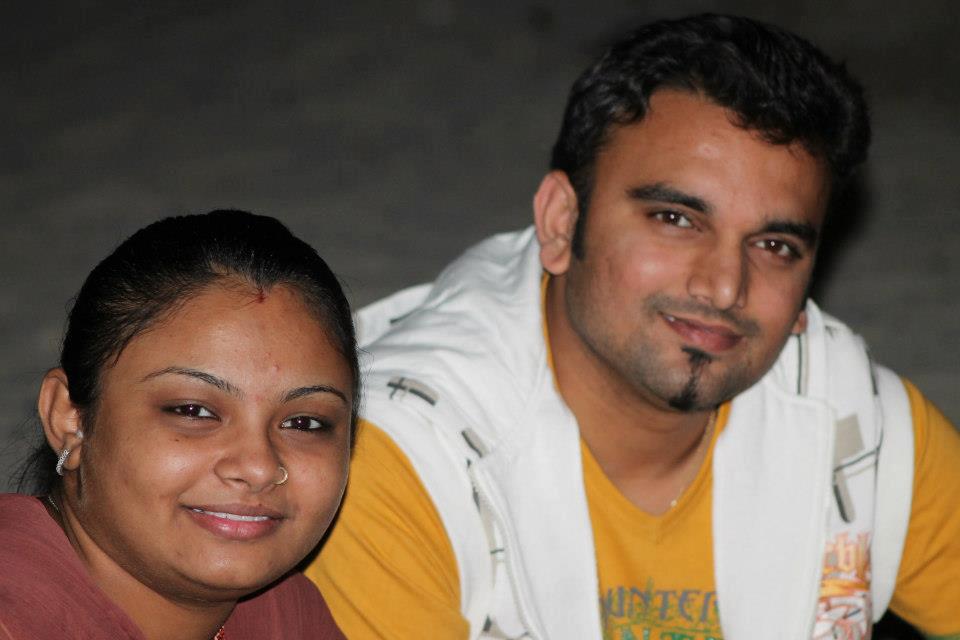 In the year 2013, they were blessed with a baby boy. With this the responsibility of a baby the current earnings were not enough to sustain, so after giving a thought Mr. Urvesh decided to get back to India and start his own business in India in the year 2015.
BUSINESS INCEPTION
During his job in Dubai, Mr. Urvesh was into trading of gold and other commodities. He was helping millionaires to invest in Gold in India & Dubai but due to instability of the market, he stopped trading in 2014.
As he was having a good connection, he got an idea of dealing in corporate giftings. He was importing corporate gifts from Hong Kong and China and exported to Qatar, Kuwait, Oman, Bahrain, across etc., with the help of different agencies.
Once he came back to India he discussed with his ex. colleague and a good friend, Mr. Kaushik Sorathiya about starting a business in the field of corporate gifting.
They both have decided to start a business in Ahmedabad, India with the firm name "Shreeji Bags". Mr. Kaushik's father in law Mr. Bhikhalal Sorathiya who was into the business of Bags and gifts, has helped them both a lot in setting up a business by connecting them with various vendors.
Initially to minimize the expenses, Mr. Urvesh & Kaushik used to live together in a single room apartment in the government colony. They used to eat the same Bhakharis in lunch & dinner which they ate in the breakfast. And the tiffin which contained these Bhakharis used to travel all the way from Una to Ahmedabad which was prepared a day before.
Urvesh believes in the statement "My Haters are my motivators".
Both Mr. Urvesh & Mr. Kaushik have worked very hard and they were monitoring progress every single day. It took 6 months for conceptualization of Startup to actually launching it in the market.
SUCCESS STORY
After 8 months of starting Shreeji Bags, One day Mr. Urvesh got a call through Just Dial asking for 1.25 lac Tiffin bags and asked to visit their office. When he visited, he came to know that it was a call from Vivo which is one of the biggest brands in cell phones.
There was a total of 9 vendors came from China and different cities of India. Mr. Urvesh applied all of his experience in Dubai. He answered all the questions to the head, Vivo Gujarat and received the purchased order.
Shreeji Bags has planned for executing the order properly and within 3 months they have delivered it and Vivo has appreciated it. Now, they have started emphasizing Corporate Gifting business along with Retail business.
CORPORATE GIFTING
Gifting means giving something voluntarily to someone to please them or make them happy without expecting anything in return. Gifts can be anything, right from flowers to perfume, from books to clothes, from toys to automobile, from house-ware to house itself, or even planning and bearing expenses of a tour or a trip! Gifts are part and parcel of life. When we gift someone, they get happy and we receive satisfaction. The happiness can last for a moment or even a day or even a month or even several months! We must not be interested in the worth or price of the gift. Rather we must appreciate the person who gives us gift and the efforts behind it. Gifting can be at personal level or at corporate level. While there are limitations in giving gifts at corporate level, there aren't any limitations at personal level.
The Corporate Gifting is a wide umbrella term. It means giving gifts to employees and business partners to congratulate them for their success or giving them gifts to motivate them and appreciate their contribution. It fulfils emotional gap between the employer and the employee. Corporate gifts have long lasting effects. This affects the subconscious mind of the employee and they put in more efforts knowingly or unknowingly in their work.
Corporate Gifting is trending from past few years. It covers many aspects in employer-employee relation like recognition of employee contribution, motivation for excessive contribution, creativity in work i.e. doing the same work differently and efficiently, job satisfaction, job appraisal, etc. Employees get gifts depending upon their position in hierarchy (both horizontal and vertical), their work experience and their contribution.
ZODIAC GIFTS
Mr. Urvesh shared with us that he is going to start a new endeavour – ZODIAC GIFTS. It will be a online marketplace which will deal in Corporate & Personalize Gifting. There are hundreds of products which Zodiac Gifts will deal with. It will comprise of diaries with power banks and pen drives, and that too customizable! Isn't it interesting? Like everything in one diary, such a novel concept!! I am really excited for this.
Zodia Gifts are in the last phase before launch. Stay tuned to Vyaaparjagat to get more details regarding Zodiac Gifts, Corporate Gifting and other national-international news regarding Business.
BNI STORY
In April 2018 Mr. Krinal Mehta had invited Mr. Urvesh to visit the VINCI chapter of BNI. Mr. Urvesh was impressed by the BNI process and philosophy of "Givers Gain".
He immediately made his mind to join BNI and joined under the category of Corporate Gifting.
VISION
Mr. Urvesh is visioning to design a franchise model of Shreeji Bags & Zodiac Gifts and expansion across India and exporting his own manufactured products to various countries including Europe and the Middle East.
Mr. Urvesh wants to have large corporate studio as well as 50 skilled employees and want to export corporate gifts globally.
Mr. Urvesh aims to make Shreeji Bags number one firm in Gujarat in next 10-15 years.
MORE ABOUT SHREEJI BAGS
BUSINESS TYPE: Exporter, Manufacturer, Distributor, Supplier, Trading Company
EMPLOYEE COUNT: 25
ESTABLISHMENT: 2016
ANNUAL TURNOVER: Rs 3 Crores
WORKING DAYS: All days – Monday To Sunday