EDI Empresario Escalating the Startup Ecosystem
Empresario Stratup Summit is back with its 7th edition And it's bigger than ever! We are not just a Startup fest, We have everything a Startup and an aspiring entrepreneur needs!
Empresario Startup Summit'18 is the 7th entrepreneurship event of the Entrepreneurship Development Institute of India Edit Ahmedabad. It is an exclusive platform for startups, new-age entrepreneurs, industry mentors, investors, and the student community to come up in one place, dish out their entrepreneurial endeavors and experiences, gain amazingly new insights, and pledge to become a valuable part of the ever-flourishing startup ecosystem in India.
As part of this summit, we are bringing multifarious events to provide a big boost to the Indian startup ecosystem and provide a perfect launchpad to the budding entrepreneurs and startup ventures from all over India. One such event under the aegis of this summit will be providing an opportunity to student startups and aspiring entrepreneurs from various cities to fine tune their business ideas through regional boot camps in terms of its financial feasibility, market feasibility, and technical feasibility.
The selected business ideas from each location will be mentored and supported by us for the final round of pitching their ideas to VC's at EDII campus. The top 25 selected ideas will also get an opportunity for prototype funding.
Since its inception in 2012, Empresario went on to emerge as one of the largest entrepreneurship fests celebrated in India. The fest witnesses start-ups of all sectors and participants from every niche of the country.
In association with National Entrepreneurship Network (NEN) and eChai, We are conducting A Boot Camp at The Maharaja Sayajirao University of Baroda
The boot camp is a half day program and will focus on:
Business model canvas
Team Building session
Product showcase
Pitching session
Benefits which students can derive from this boot-camps:
Introduction to the start-up culture.
Students will get the chance of being a part of one of the largest Entrepreneurship Fest of India.
Selected students will get exclusive opportunities to interact with industry mentors, VC's, and emerging entrepreneurs through our online platforms and offline platforms.
Students with a raw business ideas will get an exclusive opportunity to pitch their ideas before the esteemed investor community and bag prototype funding.
Students will also get a chance to take part in all the competitions focused on building an entrepreneurial and start-up attitude.
Participants are made start-up ready going through the following pedagogy:
Come with your idea.
Tell us how it started.
Get trained and create the best suitable business model.
Work on capital required and get trained to pitch your idea.
Pitch to investors.
Get initial funding.
Empresario 2018 :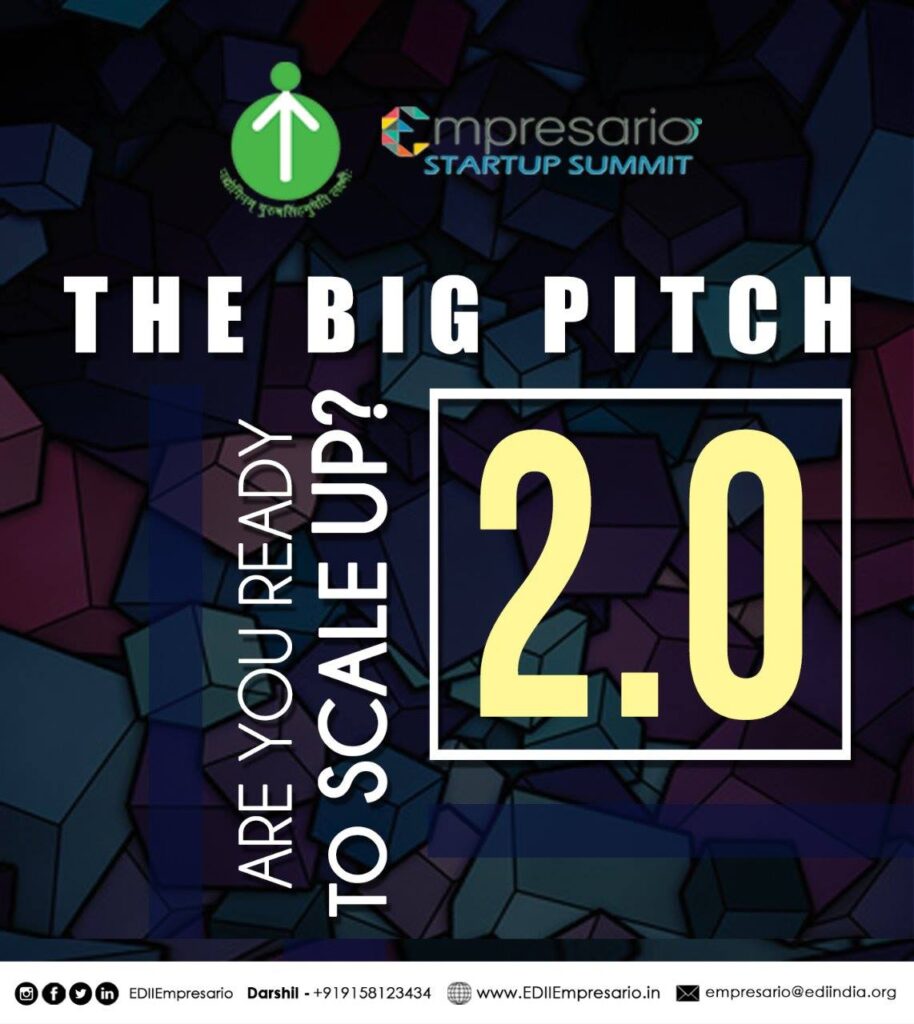 Inauguration of Empresario Startup Summit on 10th March 2018 in the morning and on the first-day programs will be:
Workshop on Technology commercialization in India: Current status and the way ahead,
Panel Discussion on Entrepreneurship: Driving inclusive economic growth
Mentoring Session for Startups – Fundraising Masterclass
FireSide Chat
Competition- VCIC
Empresario has Startup exhibitions as well as startup Lab to visit and see innovations happening by the startup ecosystem.
And on the next day, beginning with Registration & Reporting for Pitching  and then:
The Big Pitch 2.0
Pitching for Prototype Funding
Panel Discussion on Blockchain beyond Bitcoin
Valedictory and Prize Distribution
And there will be Dignitaries who will visit and share their knowledge:
Shri Suresh Prabhu- Hon. Minister of Commerce & Industry, Government of India
Mr. Kris Gopalakrishnan- Chairman: Axilor Ventures, Co-Founder: Infosys, Chairman: Advisory Committee, CrAdLE
Dr. Sunil Shukla- Director at Entrepreneurship Development Institute of India
Mr. Ankur Warikoo- Co-Founder & CEO: nearbuy.com
Dr. H. Purushotham- Chairman & MD: National Research Development Corporation (NRDC)
Dr. K. S. Kadam- Senior Joint Controller of Patents & Designs: Indian Patent Office, New Delhi
Mr. Rahul Narvekar- Founder: Scale Ventures India, Founder CEO: The Indian Network, Founder & Ex-CEO: NDTV Ethnic Retail Ltd.
Mr. Varun Sheth- Co-Founder & CEO: Ketto
Mr. Nikhil Kamath- Co-Founder & CEO: ZERODHA
Mr. Nischal Shetty- Founder & CEO: WazirX, + Crowdfire
Mr. Akshay Aggarwal- National Head & Co-Founder: Blockchained India
Mr. Vishal Nigam- Chairman: Indian Blockchain Council, Co-Founder & CEO: BlockStein, Co-Founder: CryptoVpay
Mr. Raj Janagam- Social Entrepreneur, Co-Founder & CEO: Surge Impact
Mr. P S Sreekanth- Investment Director: Hyderabad Angels
Dr. Anu Gupta- Startup Mentor, Healthcare Pharma Expert
Mr. Devesh Chawla- Founder & CEO: Chatur Ideas
Mr. Chiranjeev Anand- Investments and Strategic Alliances: Lead Angels
Mr. Sanjay Enishetty –Founder, MD & CEO: 50K Ventures
Mr. Gagan Gupta-  Serial Entrepreneur, Angel Investor, Start-up Mentor, AI, IOT, BLOCKCHAIN Enthusiast
LOOK BACK
EMPRESARIO 2017 was a Start-Up events of different league. For the first time we had introduced The Big Pitch- an exclusive platform for start-ups of all stage to pitch their businesses in front of potential investors. Empresario 2017 saw more than 1000 attendees spread across start ups of multiple sectors and students from different cities.

EMPRESARIO 2016 was different from all such events that has ever happened to promote entrepreneurship in India. The concept of Empresario 2016 was to encourage students to transform their ideas into real time working and running companies. A total of 50 Start-ups took part in the start-up exhibition. The networking experience helped them establish new connections and build channels to advance forward in the entrepreneurial journey.