Being an all-rounder as a kid in school, studying was always fun, but my interests lied somewhere else. It was always about being the forthcoming one with ideas and it's execution. A self-made man from It was always about being the first one to take part in school events, helping with decorating, delegating work & making sure everything was executed perfectly.
A journey so Far:
I was always inclined towards creativity and an eye towards perfection. After school, it was a clear path into the Hospitality industry. A journey that began from moving to Singapore in 2005 to earn a Diploma In Tourism & Hospitality Management. Then moving to Australia to sharpen my business acumen by gaining a Bachelor's in International Business from Griffith University.
A journey from leaving home to where I am now, nothing came in easy. To support my education & livelihood, in both countries, it was all about shuffling between 4 jobs and studying. And at the most 4 hours of sleep. Living on your own since the age of 18 in 2 different countries, but there was always a need for being connected with my community was even more. A place that felt familiar. That's where being a part of the Gujarati Community & Indian Culture Fest was a must.
After moving India in 2010:
After moving back to India in 2010, with the knowledge, experience & skill set, Curating & Managing Events was something that came naturally to me. Hence the decision of starting an Events and PR Firm in 2010. Then I launched my company Avatar Management Services in the year 2012. Under this, I introduced & managed the first-ever Fashion Week Gujarat had witnessed, for 3 years. I also collaborated with a prominent fashion house and took our Heritage & Culture to an International level. After that, there was no looking back. Handled several Fashion projects for brands like Vimal, Zee, Femina, Marriott International, and various government-related fashion events.
The company expanded to Thailand & USA, With the DKNY Fashion Show in Thailand, and collaborations with Fashion Stores in the USA. From 2010 till today this company has managed over 100+ events comprising of Weddings, Fashion, Corporates, Brand Launches, Celebrity Management, Luxury Brand Management.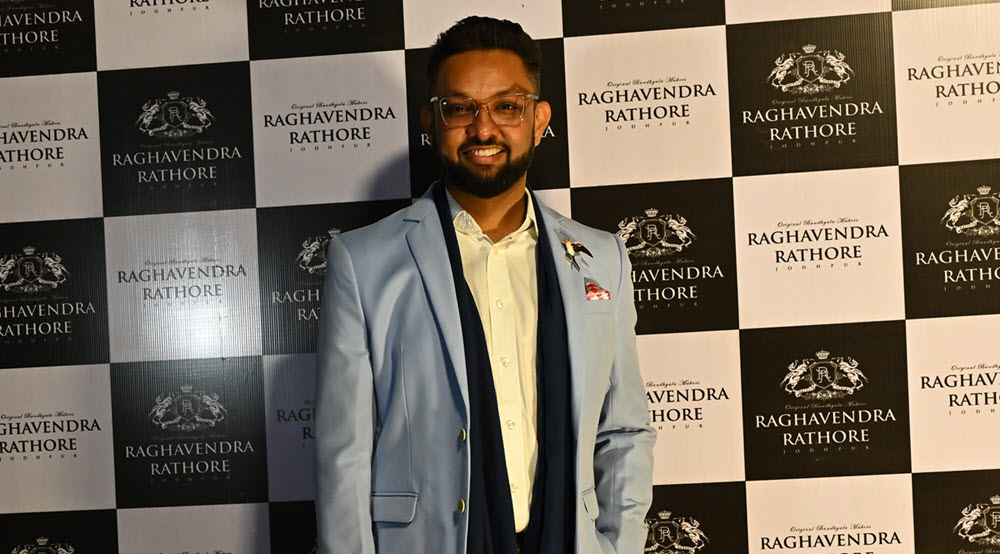 A self-made man always about being amongst many, some of our esteemed projects are Shaadi By Marriott (Ahmedabad & Lucknow), Raghavendra Rathore Store Launch in Ahmedabad, FDCI Huts to Highstreet in Ahmedabad, Experiential CM Dinner (Uzbekistan-Gujarat), Hand in Hand by CDS foundation. (NID), Global Manufacturing Summit (Machinist Magazine), Roja Perfume Launch in Ahmedabad, etc. We deal with our clients on a 1 to 1 basis. We take our clients as our families hence as a team we focus on every aspect and detail which makes us stand out and the trust that our clients have in us.
Over the years, people knew me by my name rather than my company's name, and eventually in due course of time Events by Krunal Parekh formed under the umbrella of Avatar Management Services.