A resilient and vibrant startup culture may not be the first thing that comes into your mind when you think of Kolkata. These impressive top 10 startups from Kolkata city show us why it is prime time we look beyond Mumbai, Pune to map India's technological future.
List of the startups :
So, here is the list of the top 10 startups in Kolkata.
Taxmantra
Founder: Alok Patnia
Industry: FinTech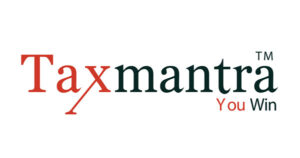 Taxmantra, comes on the first in the list of top 10 startups in Kolkata. It is a fintech startup from Kolkata that helps its clients with legal services, fundraising, and cross border tax & legal compliances. Alok Patnia is the founder and CEO of the startup. The company has its offices in India, Singapore, and the US. It also assists Non-Residential Indians with their legal and taxes related issues.
Labkafe
Founders: Aniket Thakur and Hitesh Kuma
Industry: FinTech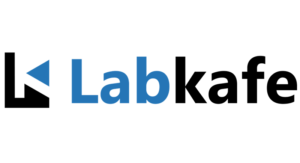 Labkafe comes on second in the list of top 10 startups in Kolkata. I counted it as one of the top startups of Kolkata. It provides laboratory equipment and furniture at an affordable price. It provides many products such as chemicals, glassware, labware, and the access required for the Chemistry Labs, Biology Labs, Physics Labs, Pharmacy, and much more.
The company has customers in India, such as NIT Rourkela, ONGC, NIT Allahabad, and Baidyanath.
Swagamender
Founders: Raj and Suv
Industry: Gifting and Fashion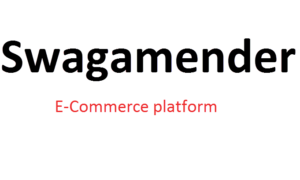 Swagamender, comes on third in the list of top 10 startups in Kolkata. It is an eCommerce platform that makes it easy to find the perfect gift for your special ones. It also offers apparel and accessories to stand out from the crowd. The company strongly believes in the importance of gifts, especially in the relationship.
iKure Techsoft
Founder: Sujay Santra
Industry: HealthTech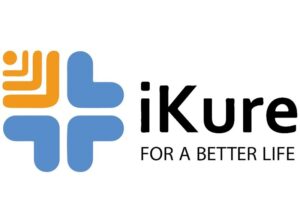 IKure Techsoft comes on the fourth in the list of top 10 startups in Kolkata. It is a prominent health tech startup based in Kolkata. I found it in October 2010. It is a startup working on making healthcare accessible and affordable to the people in rural India. It has opened various other rural clinics that have dispensed excellent healthcare facilities to around 3.5 million people to date.
Sweethandi
Founder: Abhirup Banerjee
Industry: Food
Sweethandi comes on fifth in the list of top 10 startups in Kolkata. I know Kolkata for its sweets, particularly the rasgolla and sandesk. Apart from that, there are different flavors that the city offers, and sweethandi simply exposes this spectrum. This Kolkata startup is an eCommerce setup that sells Bengali sweets across the country, starting from Kashmir to Kanyakumari.
Notebook
Founders: Achin Bhattacharya and Subhayu Roy
Industry: EdTech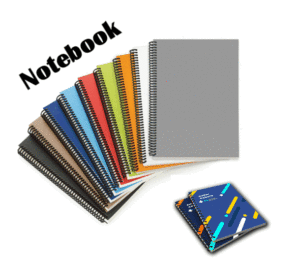 Notebook comes on the sixth in the list of top 10 startups in Kolkata. Its vision is to enable access to high-quality education for every child. It works so hard to establish a benchmark in educational content quality for Indian schools. That is a subscription-based service operating on a freemium model. It operates on the Google Cloud and delivers the video streams via the same pathways as YouTube. But, the course currently available in the Notebook is English for the 8th, 9th and 10th grade of the CBSE schools.
Tripmamu
Founder: Somdev Dutta Gupta
Industry: Travel
Holidays are worth remembering only if they are memorable, joyous, and exciting. Tripmamu comes on seventh in the list of top 10 startups in Kolkata. It helps people find the right travel agent for their holiday destination at the pocket-friendly prices.
SleepyCat
Founder: Mr. Kabir Siddiq
Industry: E-Commerce Retail

SleepyCat comes on eighth in the list of top 10 startups in Kolkata. So it is the India's first mattress in a box brand. But they manufacture the box mattress with the help of a special technology, which makes it compact enough to be packed in a small box. Because the USP of the SleepyCat box mattress is that they compressed these mattresses with the help of automated compression technology. So, it delivers a specialized gel memory foam-based mattress that comes packed in a box to customers with no shipping costs.
Pickji
Founder: Abhishek Jalan
Industry: Logistics
Pickji comes on the ninth in the list of top 10 startups in Kolkata. So it is a home delivery venture. So, Grocery shopping for daily needs requires leaving the comfort of his or her home. All of us always used to remember being sent by our moms to get the occasional packet of milk or bread while we were busy watching our favorite TV shows. Only if someone could easily be able to deliver the grocery at home! Pickji turns this dream into reality. But the company has made an online delivery method easy, economical, and quick. The app is available for both phones is Android and iOS.
EazyCoach
Founder: Om Agarwal
Industry: EdTech
EazyCoach comes on the tenth in the list of top 10 startups in Kolkata. So it connects students all across India with colleges, coaching institutes, and schools. Because it is a simple way to get details about the educational institutes which are available in India. Students suffer from changing schools, especially those individuals whose parents frequently move because of the job requirements. So, it acts as a savior for such students.