From a temple city popular for food & architecture and ancient temples to now hosting a wide range of Top 10 startups, Bhubaneswar is becoming a startup hub in the Northeastern part of India.
List of the top 10 startups
Arrelic
Founder: Deepak Kumar Sahoo
Sector: Industry Solutions

Arrelic comes on the first in the list of top 10 startups in Bhubaneswar. It is a firm based on the Internet of Things. The primary focus of the company is to help manufacturing companies improve the overall plant productivity, minimize production costs and reliability. Apart from IoT, they also offer analytics and consulting services.
Prantae Solutions
Founder: Sumona Karjee
Sector: Health tech
Parantae comes on second in the list of top 10 startups in Bhubaneswar. Sometimes, you must have seen various people facing challenges and make a business model around them. But sometimes, the harsh reality of life punches you so hard that you can't even see anyone else in that pain, so you try to start something. Parantae Solutions started in 2015, has a similar story.
BringMyFood
Founders: Raunak Singh and Sarvesh Pathak
Sector: Food Delivery

BringMyFood comes on third in the list of top 10 startups in Bhubaneswar. With a wide range of food and an easy to order interface, the service can beat both the Zomato and Swiggy. Moreover, BringMyFood is available as of now only in Puri, Kolkata, Varanasi, Bhubaneswar, Vizag. Its application is available for both platforms, which include iOS and Android. You can also order directly online.
MedTel
Founders: Dr. Lalit Manik
Sector: Healthtech
MedTel comes on the fourth in the list of top 10 startups in Bhubaneswar. It is a startup company based in Bhubaneswar. It is the medical aggregator which combines specialist teleconsultation, drugs, and diagnostics in one place. There are also some products that MedTel deals in for doctors. Also, there are many other services that make it easy for doctors to save someone's life. The team of the startup includes some great doctors and managers who work hard to ease up the process of the medication fast.
Slick Accounts
Founders: Sanmaya Kumar and Bibhu Datta
Sector: Fintech Solutions
Slick Accounts come on fifth in the list of top 10 startups in Bhubaneswar. If you are a nerd and going to launch a technology-based startup, then you need to consider the financial aspect of the company. Accounts are a vital part of the company, it matters less if it is a little low or high, but it is essential. Slick accounts help you with all the issues you face in the company's accounting. With Slick Accounts, you can focus more on the major task of your startup.
Etrix Technologies
Founders: Harshwardhan Kumar
Sector: Web Development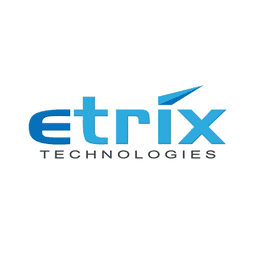 Etrix comes on the sixth in the list of top 10 startups in Bhubaneswar. With the experts in artificial intelligence, cloud computing, mobile applications, etc. Etrix is the best web solution company based in Bhubaneswar. They offer all the services starting from desktop application to building IoT Solutions. Etrix Technology has been recognized by platforms like Startup Odisha, NSTDB, Startup India, and NASSCOM.
Grozip
Founder: Ananda Mishra
Sector: Grocery Delivery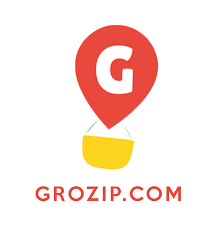 Grozip comes on the seventh in the list of top 10 startups in Bhubaneswar. It is a hyper-local delivery startup. It facilitates B2B and b2C delivery in four cities of India. The cities are Kolkata, Puri, Rourkela, and Bhubaneswar. It operates as a marketplace model and even onboard small and medium businesses to their technology platform to increase their customer sales and help them reach more clients. As a client, you can get all the grocery products on your doorstep with this service.
Classystreet
Founder: Debansh Das Sharma
Sector: Ecommerce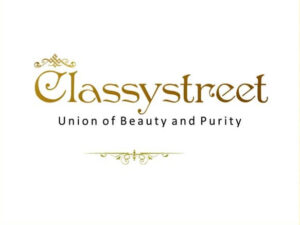 Classystreet comes on eighth in the list of top 10 startups in Bhubaneswar. It is a woman-centric clothing eCommerce startup. It sells only traditional women's clothes. Classystreet's mission is to bring all the beautiful traditional fascinating pieces of artistry from the master weavers, craftsmen, and designers into its platform. They also used to reveal their work to the lovers of this traditional form of Indian handloom and ethnic wear. The startup is helping talented designers and weavers to earn a living and also letting the world know about their talent.
Vasitars
Sector: Industrial Solutions
Vasitars comes on the ninth in the list of top 10 startups in Bhubaneswar. It was founded by the three IITians in the year 2017. It deals with the solutions to the issues related to the pipelines. The reason this startup is on this list because the students invented "Nano Filter Reinforced Polymer Composite Wrap to Repair Corroded Pipelines" with the help of their academic excellence. Vasitars now deal with the brands like ONGC, Indian Oil, JUSCO, etc.
Innocule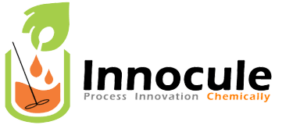 Innocule comes on the last in the list of top 10 startups in Bhubaneswar. It is another startup based in Odisha. So it deals with the products and services related to the mineral industry. But with the experienced professionals and good R & D team, Innocule was successful in acquiring deals from the mineral giants like the Ambuja Cement, Tata Steel, and UltraTech Cement. Because the company offers innovative products and services to mineral industries to enhance their cost-effectiveness and productivity.